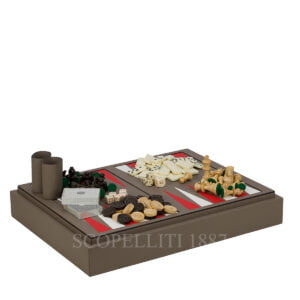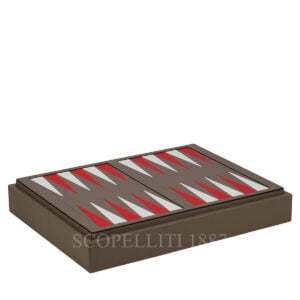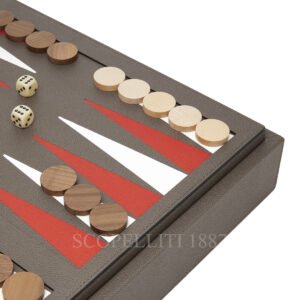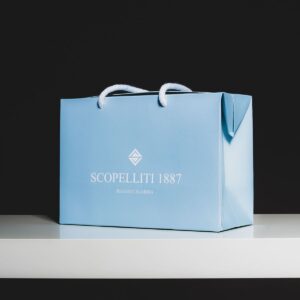 Game Compendium Giobagnara in Leather
Game Compendium Giobagnara in Leather is an extraordinary combination of covered wood structure and leather to enjoy your playtime with friends. Gift Box included.
Made in Italy.
Size: 55,5 x 42 cm, Height: 8,5 cm
Order as pictured, or customize by picking a color of your choice here for the corresponding leather material. Please specify the color code in the Order Notes section upon checkout.
Available on back-order
Shipping time: approx. 1-2 months
view all "same day shipping" products
3.038,00€
The Leather Game Compendium by Giobagnara is a unique item of highest quality and style.
This exclusive game box includes 4 games in one: Chess, Checkers, Backgammon and Dominos enclosed in one elegant quality item. It includes boxwood chess, boxwood draughts, bakelite dominos, 2 decks of high quality playing cards, 2 dice cups, 5 standard dices and 5 poker dices.
This Game Compendium  is a perfect gift for the person that has everything.