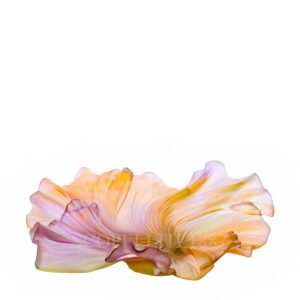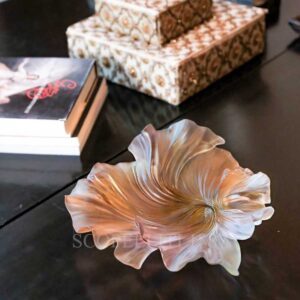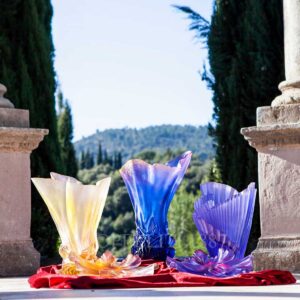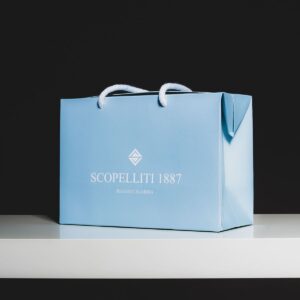 NEW Daum Croisiere Draped Bowl Pink Green Numbered edition
€ 2.950,00
3% OFF with the coupon code DAUM3
Daum Croisiere Draped Bowl Pink Green Numbered edition Medium is an outstanding crystal creation perfect to become a colourful accent at your home.
Gift box included.
Size: H : 9,8 cm L : 32,5 cm W: 32,5 cm
Weight: 2,8 kg
Available on back-order
Approx. 1-3 months delivery time. If you need same day shipping, please check here.

Discover our current promotions - Ask Danka

+39 391.345.6441
The Croisière collection is the fruit of a dream, to bring together crystal paste and the finest silks Just as one could say of the Daum collections, the world of couture is closely linked to civilizations, to each era, and to each territory, its fabrics, its codes and styles, and its messages At the crossroads of tradition and modernity, the dresses can be considered as sculptors of the silhouette. The pieces in this collection have been modeled just like how couturiers work with fabrics and handle their needles to create a look, an expression.
Each Daum Crystal art work creation is signed with "Daum France" and has it's own individuality as they are hand-made. Every piece is unique, no two Daum art pieces are exactly alike.
You may also like…
Lladró

€

900,00

LLADRO HORSE ON PIROUETTE – LAMP
Sculptor: Juan Ignacio Aliena, Release year 2013
Size: 53 x 30 cm

This absolutely stunning, sleek and stylish matte porcelain Spanish purebred horse shows off its full length, its true strength and power while it performs in mid gallop. read more...


This beautiful animal with its distinctive anatomy, more rounded than the English purebred, is performing what in dressage is called a ""pirouette"", an extremely difficult exercise that consists in the horse leaping, and once reaching the maximum height, kicking in the air in less than two seconds.
The courbette saddle enriches the horse's back with a grès finish in contrast with the smooth texture of the horse's off white skin.
The finishing touch is given by the beautiful flowing mane.
Ideal gift for horse lovers.