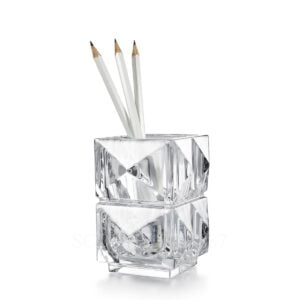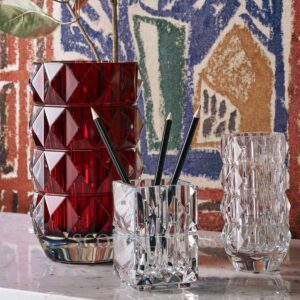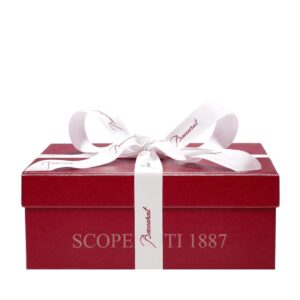 Baccarat Louxor Crystal Pensil Holder
€ 150,00
10% OFF with the coupon code BACCARAT10
Baccarat Louxor pensil holder in clear crystal is an ideal accesory for an excellent student. Gift box included.
Height : 10,8 cm, Length : 9 cm, Width: 8,6 cm
The name Louxor is inspired by the famous Egyptian archaeological site and its architecture.
Available on back-order
Note that delivery before Christmas is not guaranteed. Please, check only prompt delivery items.

Discover our current promotions - Ask Danka

+39 391.345.6441
The Baccarat rectangular crystal pensil holder, designed by Thomas Bastide, references the Art Deco-era with its lavish cut crystal surface which interacts with the light and scatters reflections creating an incredible, almost psychedelic, optical effect that scintillates brilliantly and shimmers radiantly.
The precise geometric diamond cuts and vertical gadroon motif on the interior embody Baccarat's fine craftsmanship and offer with the three-dimensional surface the magic effect of infinite pyramids of light.