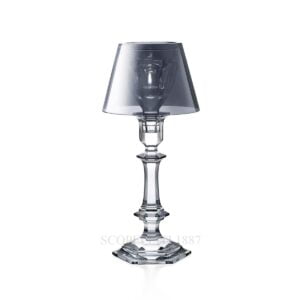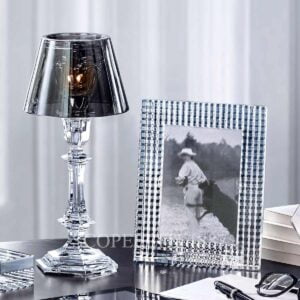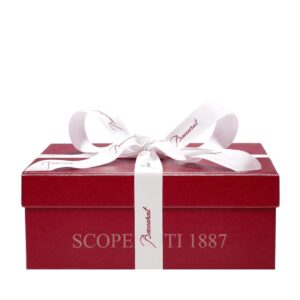 Baccarat Harcourt Our Fire Candlestick Silver
Use the coupon code: BaccaratGIFT
Harcourt our Fire Candlestick by Baccarat with gift box. Silver finish.
Height 32,5 cm / H 12.8″
Designed by Philippe Starck, the all-crystal « Our Fire » candleholder, inspired by the celebrated Harcourt set, has become one of Baccarat's iconic creations.
Available on back-order
Shipping time: approx. 1-6 months
view all "same day shipping" products
1.200,00€
Harcourt Our Fire candlestick was designed for Baccarat by Philippe Starck. It is a completely unique Baccarat product. Made entirely out of Baccarat crystal, the piece has three basic components: a beveled Harcourt Our Fire candlestick base, a candleholder inspired by the form of Baccarat's iconic Harcourt glass, and a crystal lampshade with a glistening metallic finish. Starck's innovative design brings a fresh wave of inspiration to the storied Baccarat brand: this is the first product for which Baccarat has ever used a metallic finish. The flickering candlelight is made even more magnificent filtered through the crystal luminescence. Each candlestick has the Baccarat by Starck signature imprinted on it.
Handcrafted full-lead crystal made in France
Piece signed Baccarat and Starck, with box and certificate of authenticity
Height : 12 ¾"
Gift-wrapped and with greeting card