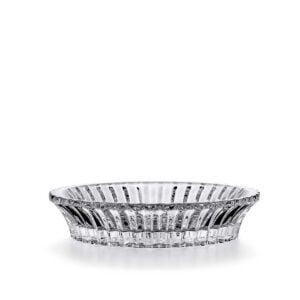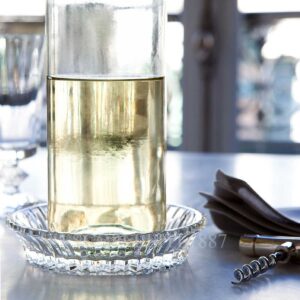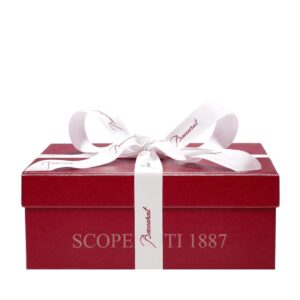 Baccarat Mille Nuits Crystal Coaster
Use the coupon code: BaccaratGIFT
Baccarat Mille Nuits Crystal Coaster with gift box.
Size:  H 2,5 cm, Ø 13 cm
The bottom of the crystal bottle, designed by Mathias for the Baccarat « Mille Nuits » collection, is simply extraordinary. It protects your tabletop when tasting wines.
Available on back-order
Shipping time: approx. 1-6 months
view all "same day shipping" products
100,00€
The edge is cleverly crimped like a delicious pie. At the center, two concentric circles variegate the texture of the surface of the crystal and make the light sparkle. The center of each circle, irradiates alternating lines, illustrating the magic and prismatic qualities of Baccarat crystal.