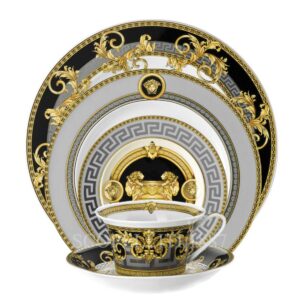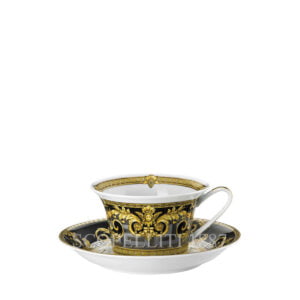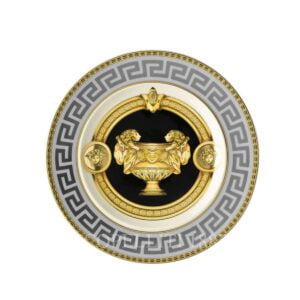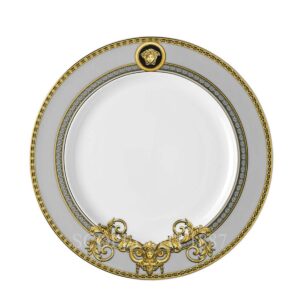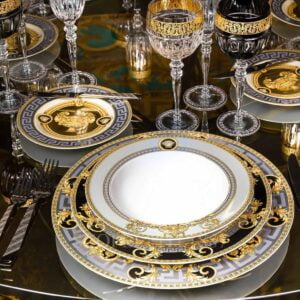 Versace Prestige Gala 5 Piece Place Setting
584,00€
Use the coupon code: GIFTforYOU
Versace Prestige Gala 5-Piece Place Setting is perfect for those who wish to bring home the magnificence of gold and black combined to the sophistication of the Versace patterns. Gift box included.
Versace Prestige Gala 5-Piece Place Setting includes 1 each of:
Dinner Plate – Ø 27 cm
Dessert/Salad Plate – Ø 22 cm
Bread & Butter/Side Plate – Ø 18 cm
Teacup –  Capacity: 220 ml
Tea Saucer
It is not possible to order this item at this time. If you need same day shipping, please check here.
Out of stock
Versace is an icon for extraordinary craftsmanship and exquisite details, while Rosenthal is widely known for a modern design and excellence in the field of tableware. Inspired by the iconic Versace print "Le Vase Baroque", this stunning porcelain place setting features gold baroque elements, a Greek key border and a luxurious vase framed by two imposing lions.