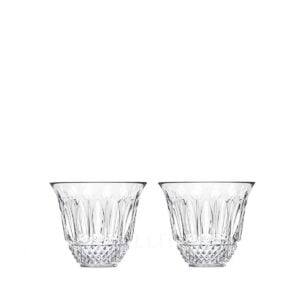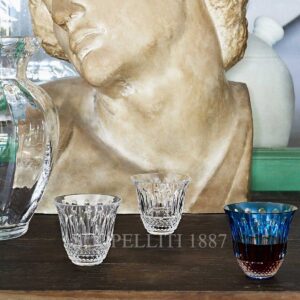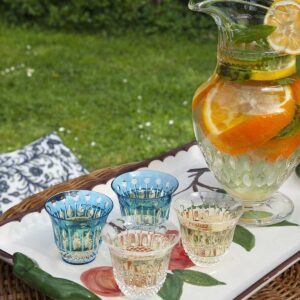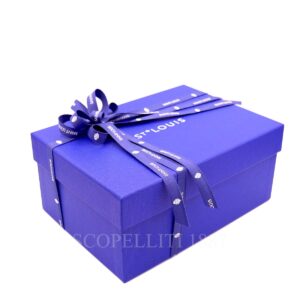 Saint Louis Tommy Set of 2 Flared Tumblers Clear
Use the coupon code: CRYSTALGIFT
Saint Louis Tommy Set of 2 Flared Tumblers Clear in mouthblown, hand-cut crystal glass. Gift box included.
Size: H 6,9 cm, ø 7 cm, 9 cl
The flared lip of the glass allows the aromas to flourish, enhancing the overall coffee experience. Its precious parison nestles comfortably in the palm of your hand. The decorative cuts in the coloured crystal allow you to admire the colour of the beverage inside. Its size is ideal for tasting your cold or hot drinks.
Available on back-order
Shipping time: approx. 2-6 months
view all "same day shipping" products
365,00€
The reputation of Tommy is based on a legendary dinner in the year 1928 held in the Hall of Mirrors in the Chateau de Versailles on the occasion of a visit by King George VI; each of the places at the table for guests was set with eleven glasses from the "Tommy" series. The production of these glasses still goes on today and each glass takes ten days to make; ten glassblowers are needed to create the shape and five cutters are required to complete the decoration.
From its star base to its diamond cuts, bevels, chains, and bead-cut hurricanes, this collection showcases all the craftsmanship and dextrous brio of master glassworkers. Tommy spreads out its audacious colors to offer functional new creations for contemporary uses, and reveals a brand-new facet: lighting.