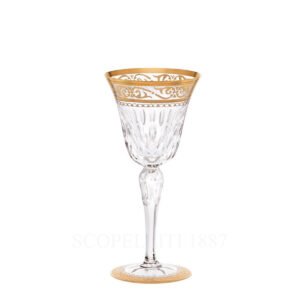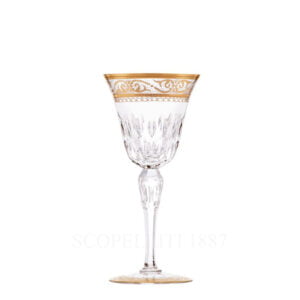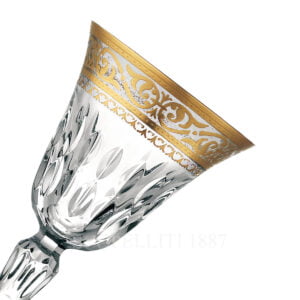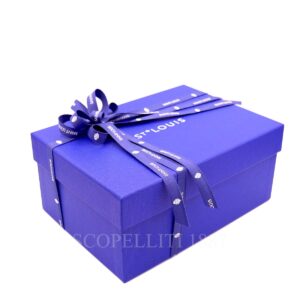 Saint Louis Stella Gold Wine Glass n°3
Use the coupon code: CRYSTALGIFT
Saint Louis Stella Gold Wine Glass n°3. Gift box included.
Dimensions: H 18.6 cm, ø 9 cm, 0.15 l
Available on back-order
Shipping time: approx. 2-6 months
view all "same day shipping" products
430,00€
Since 1586, the Saint-Louis crystal factory has been offering incomparable products , dense, limpid, sonorous and luminous, born of a ball of fire and the breath of men. Crystal according to Saint-Louis brings all the talent inherited from history and its incredible creativity inspired by the spirit of the times.
Today, every day, Saint-Louis signs crystal pieces made by master glassmakers and master tailors who are among the best craftsmen in France.
All of them possess irreplaceable know-how, enriched from generation to generation.
A sober and elegant shape enhanced by a dazzling scenery of nobility, Stella is dressed in light and given an extra touch of glamor with 24k gold encursted rims. Because the gold is applied to the crystal and then refired, it becomes part of the glass and will not wear off. Mouth-blown crytal from St. Louis, the oldest manufactory in France.