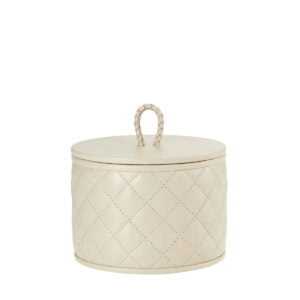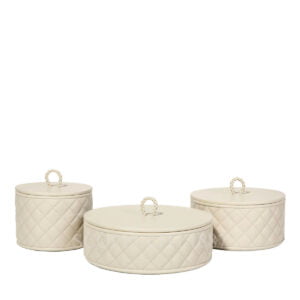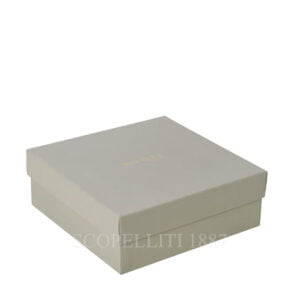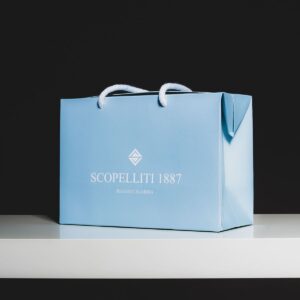 Riviere Leather Round Box Small Ivory Vanity
Luxury round leather box with lid, quilted padded finish.
Nappa leather, completely handmade in Italy. Please note that these accessories from Riviere should be protected from constant humidity.
Size: H 9 cm, ø 12 cm
Available on back-order
Shipping time: approx. 1-2 months
view all "same day shipping" products
378,00€
Vanity round containers by Riviere are timeless gems, which look good in the bathroom and bedroom, and anywhere else you decide to put them. The Riviere leather boxes are perfect for looking after personal valuables or small bathroom utensils that you need at your fingertips.
The exterior of the round leather boxes is padded and quilted and displays an incredibly soft appearance. The interior is also in soft leather. Each Vanity container is meticulously handcrafted by Riviere in Italy.