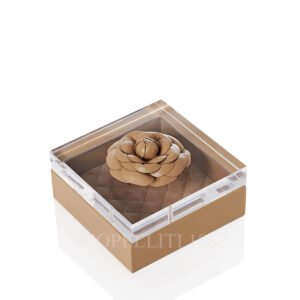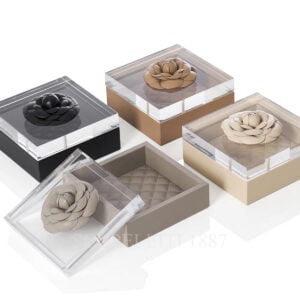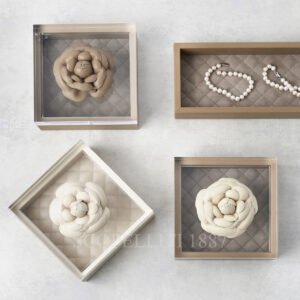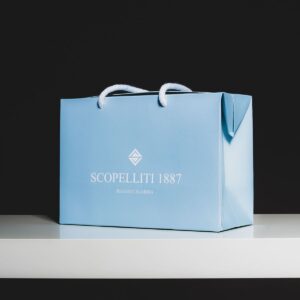 Riviere Flower Leather Box Taupe Vanity
Luxury taupe leather box with quilted padded lining, acrylic lid with leather flower.
Nappa leather, lid of acrylic glass and leather flower, completely handmade in Italy.
Size: 15 cm x 15 cm x h.6,5 cm
Available on back-order
Shipping time: approx. 1-2 months
view all "same day shipping" products
456,00€
These Flower boxes are made of Nappa leather and have an acrylic lid, which has been refined with a flower made of hand-sewn leather. They are completely handcrafted by the Italian manufacturer Riviere.
The inside of each box is lined with Nappa leather, and on the base it is quilted and padded. The only exception is the taupe-coloured box. This box is lined with quilted and padded suede.
The base of all the boxes is protected with a hard-wearing satin material.
The lid, made of high-quality, hand-cut and polished acrylic glass is also elegantly eye-catching. The acrylic glass that Riviere uses has a wonderful gloss and yet is also very transparent.
The hand-sewn leather flower on the lid is particularly attractive. This is colour-coordinated with the main colour.