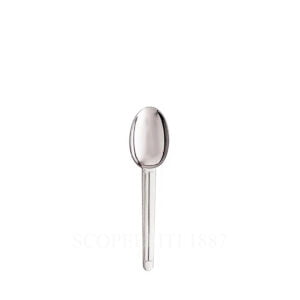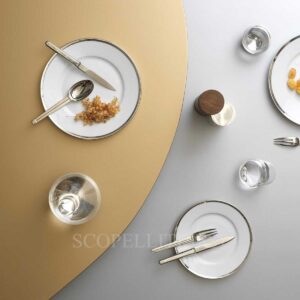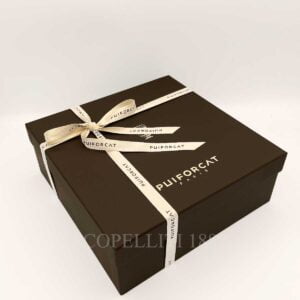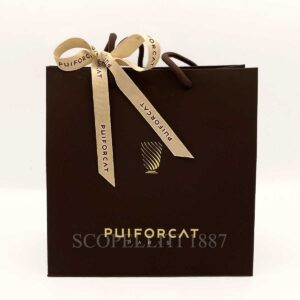 Puiforcat Guethary Coffee Spoon Stainless Steel
Previous lowest price was 51,00€.
Take advantage of our promotion and use the coupon code: EnjoyPUIFORCAT
Puiforcat Guethary Coffee Spoon Stainless Steel has a simple yet distinguished finish to grace your everyday dinner table. Gift box included.
Lenght: 12,5 cm
Suitable for dishwasher.
Available on back-order
approx. 1-2 months delivery time. If you need same day shipping, please check here.
Puiforcat Guethary stainless steel cutlery by the famous French silversmith Puiforcat is considered a modern classic design. This model first appeared in 1926 and now has been realized in highest quality stainless steel making it perfect flarware for everyday life.
The sophistication of Puiforcat's design lies in its solid but very harmonious form. Jean Puiforcat applied the "golden section" technique for this cutlery, usually used in art and painting, which is considered the epitome of aesthetics and harmony.
The three-pronged fork has an incredibly modern look. To emphasize the unity of the design, the handle of the fork has been machined from a single piece of metal, thus producing a beautiful and solid piece of cutlery. A new design feature of the spoon is the perfect oval shape of the bowl.
You may also like…
Christofle 9.400,00

€

Use the coupon code: CHRISTGIFT to get 20 % OFF

Christofle Malmaison Sterling Silver 24 pieces Flatware Set is made for 6 guests and comes with a storage chest. Christofle sterling silver 24-piece set contains:

6 dinner forks
6 dinner knives
6  table spoons
6 after dinner tea spoons
1 storage chest for 24 pieces