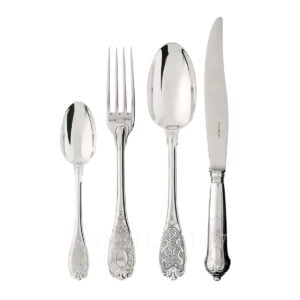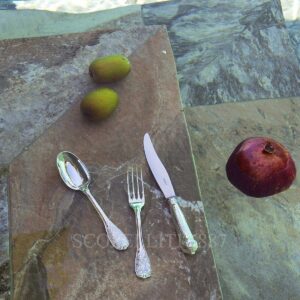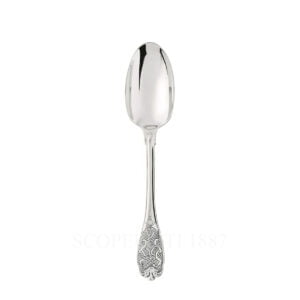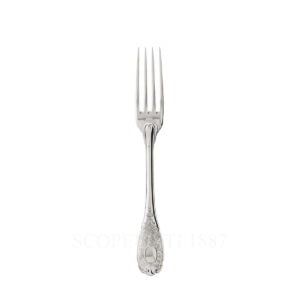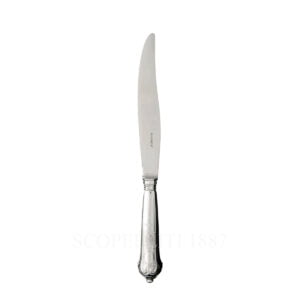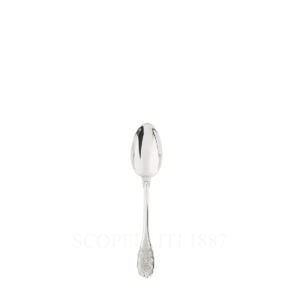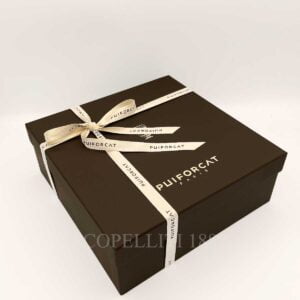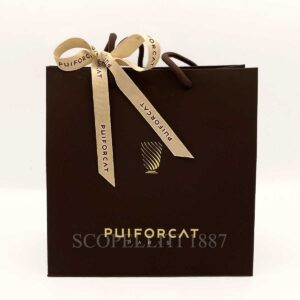 Puiforcat Elysee 24 pcs Gift Set Sterling Silver
Previous lowest price was 12.917,00€.
Take advantage of our promotion and use the coupon code: EnjoyPUIFORCAT
Puiforcat Elysee 24 pcs Gift Set Sterling Silver with its classically historic look will be a perfect addition to any table setting. Gift box included.
Sterling Silver: 930. Suitable for dishwasher.
For six people 24 pieces Puiforcat Elysee Sterling Silver includes:
6 dinner knives
6 dinner forks
6 dinner spoons
6 tea spoons
Available on back-order
approx. 1-2 months delivery time. If you need same day shipping, please check here.
Selected by French President Vincent Auriol for official dinners, this flatware graced the banquet tables of the Élysée Palace as of 1947.
A Regency model dating from the early 18th century, with finely chiseled Regency-style handles featuring fretwork motifs, requires painstaking work that the craftsmen at the Puiforcat workshop carry out by hand using traditional techniques.
You may also like…
Christofle 13.400,00

€

Use the coupon code: CHRISTGIFT to get 20 % OFF

Christofle Aria sterling silver 36 pieces cutlery set for 6 guests with a storage chest. Christofle sterling silver 36-piece set contains:

6 dinner forks
6 dinner knives
6  table spoons
6 dessert forks
6 dessert knives
6 after dinner tea spoons
1 storage chest for 36 pieces