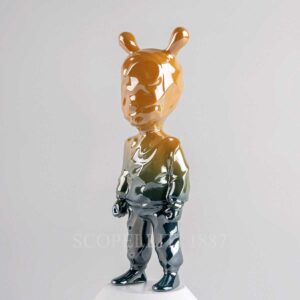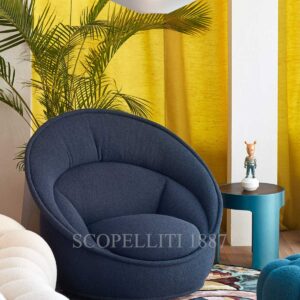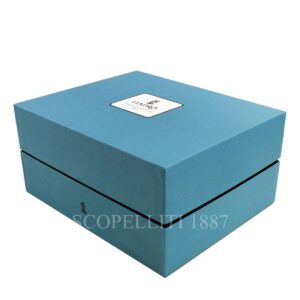 Lladró The Guest by Supakitch Figurine Small Numbered Edition
€ 740,00
Use coupon LLADRO15 to have 15 % discount
Lladró The Guest by Supakitch Figurine Small Numbered Edition in gloss porcelain. Gift box included.
Designer: Supakitch
Sculptor: Raul Rubio
Size: Height 30 cm, Width 11 cm, Length 11 cm
The small version of The Guest is the contribution by the renowned designer Supakitch to the project which invites leading artists from around the world to personalize this special character.
Available on back-order
approx. 1 - 4 weeks delivery time

Discover our current promotions - Ask Danka

+39 391.345.6441
Guillaume Grando aka Supakitch is the artist behind this new versions of The Guest. Supakitch started out as a graffiti artist in the nineties and, since then, the fluidity called for by graffiti has been instrumental in shaping the sinuous brushstroke of his work. His creative projects focus on gesture, movement, liquid material, color and the reflections of light. Elements masterfully rendered in the new versions of The Guest he has created for Lladró. Porcelain and, particularly, the use of faded pearly lusters have proven ideal for reproducing this same watery effect in which the reflection of light conveys a sense of movement and depth. The end result is reinforced by the volume of the waves covering the surface of the piece.
You may also like…
Lladró

€

470,00

Use coupon LLADRO15 to have 15 % discount

LLADRO GALLOP I figurine with gift box.
Sculptor: Alfredo Lorens, Release year 2003.
Size: 17 x 24 cm

This pure white matt porcelain sculpture of a stunning stallion in a mid-gallop is a beautiful classic sculpture which is guaranteed to look wonderful within your home.
The audacious and fiery horse with its flowing main and tail seems to be running towards the limitless horizon with its strained muscles cutting through the air.
Perfect for horse lovers and someone who appreciates beautiful figurines and is afraid of nothing in his quest to overcome all obstacles.