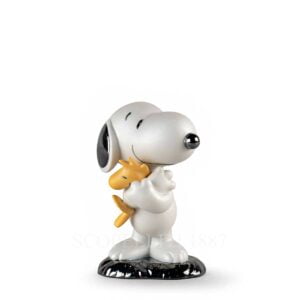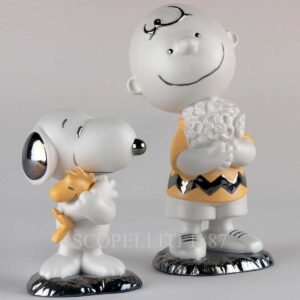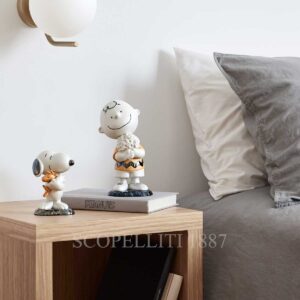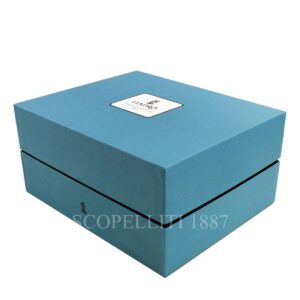 Lladró Snoopy Figurine
€ 260,00
Use coupon LLADRO15 to have 15 % discount
Lladró Snoopy Figurine made in matte and glazed porcelain is decorated with pearly tones. Gift box included.
Designer: Eva Maria Cuerva
Size: Height 13 cm, Width 8 cm, Length 10 cm
Available on back-order
approx. 1 - 4 weeks delivery time

Discover our current promotions - Ask Danka

+39 391.345.6441
One of the characters created by Charles Schulz for the Peanuts comic strip, made in matte and glazed porcelain. Snoopy, seen here hugging his faithful friend Woodstock, is presented with a special decoration and commemorative decal to celebrate the 70th anniversary of the first appearance of Schulz's comic strip which he composed for almost 50 years. The perfect gift. Made in Spain. Insurance included.
You may also like…
Lladró

€

810,00

Use coupon LLADRO15 to have 15 % discount

LLADRO HORSE ON PIROUETTE – Silver Lustre – with gift box.
Re-Deco Edition
Juan Ignacio Aliena, Release year 2013.
Size: 34 x 30 cm

This absolutely stunning, sleek and stylish matte porcelain Spanish purebred horse shows off its full length, its true strength and power while it performs in mid gallop. read more...


This beautiful animal with its distinctive anatomy, more rounded than the English purebred, is performing what in Dressage is called a ""pirouette"", an extremely difficult exercise that consists in the horse leaping, and once reaching the maximum height, kicking in the air in less than two seconds.
The courbette beige saddle with silver lustre contrasts yet compliments the dark smooth texture of the horse's skin.
The figurine is mounted on a wooden base.
The finishing touch is given by the beautiful flowing mane.
Ideal gift for horse lovers.