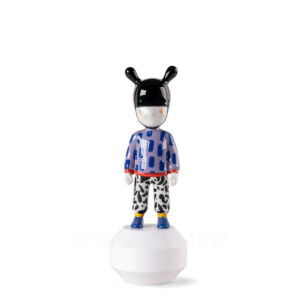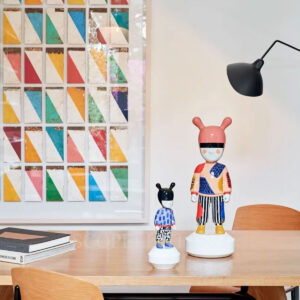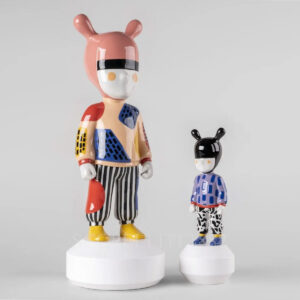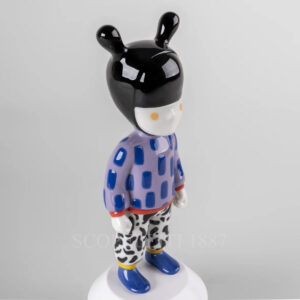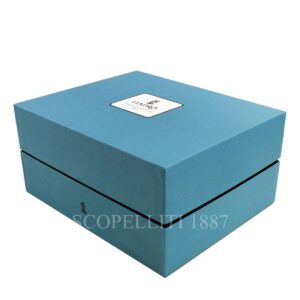 Lladró Figurine The Guest by Camille Walala Small
Use the coupon code: EMOTIONS to get 

20 % OFF
Lladrò porcelain sculpture created by the French artist Camille Walala for The Guest collection.
Available on back-order
Shipping time: approx. 1-2 weeks
view all "same day shipping" products
970,00€
Lladró Figurine The Guest by Camille Walala Small in Numbered edition
This small version of The Guest is signed by Camille Walala, a London-based multidisciplinary French designer. Walala is known for her vibrant distinctive work based on radical illustrations. In this new creation, Walala invites spectators to explore two pieces showcasing her artistic vision combining optimism and chromatic energy. The two The Guest by Camille Walala sculptures are full of contrasts, combining bold, bright colors with intricate patterns.
Like the majority of her works, Walala has intervened on the Lladró porcelain with "slightly imperfect" abstract forms, circles and soft hand-drawn lines to create a dynamic and powerful visual effect. Two creations based on the artist's series of artworks called "Putting Things in Perspective", creating trompe l'oeils playing with planes and perspectives.
Lladró Figurine The Guest by Camille Walala Small details:
Brand: Lladrò
Collection: The Guest
Material: Porcelain

Designer: Camille Walala

Sculptor: Raul Rubio

Height: 30 cm

Width: 11 cm

Length: 11 cm

Weight: 1.19 kg

Made in Spain
Gift box included.
Your Lladró Figurine The Guest by Camille Walala Small will be wrapped especially without any additional cost and you can also include a personalized gift note.
You may also like…
Lladró 340,00

€

Use the coupon code: EMOTIONS to get 

20 % OFF

LLADRO DON QUIXOTE porcelain figurine with gift box.
Sculptor: Salvador Furió, Release year 1994.

Size: 30 x 10 cm