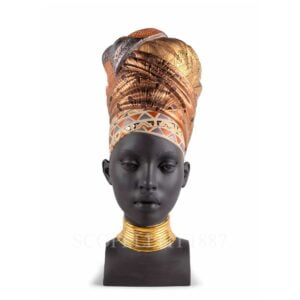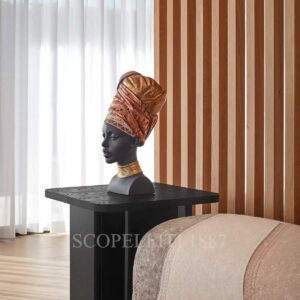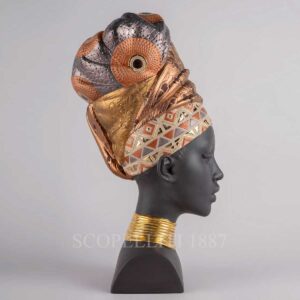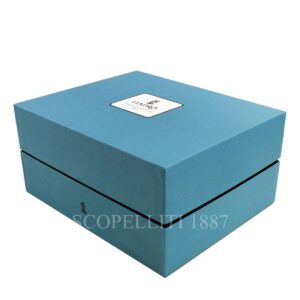 Lladrò African Soul Figurine
1.920,00€
Use coupon code: EMOTIONS to get 20% OFF
Lladrò African Soul Figurine in matte and metallic finest porcelain is a sculpture paying tribute to African women in a bust with a traditional headscarf.
Size: 45 x 19 cm x 25 cm
Sculptor: Raul Rubio
Exclusive breakage insurance included. FREE Worldwide Shipping
Available on back-order
approx. 1-2 weeks delivery time. If you need same day shipping, please check here.
Your porcelain figurine will be wrapped especially without any additional cost and you can also include a personalized gift note.
The culture, symbolism and color of Africa are the sources of inspiration for this work. The facial features of the woman depicted in this bust are exquisitely sculpted in matte porcelain while the headscarf she is wearing is one of the most widely used and recognizable accessories in African clothing. In reproducing this item of dress, Lladró artists have paid special attention to the wealth of the patterns and the vibrant coloring. On one hand, they have etched by hand all the details of the pattern and, on the other, they have decorated it with copper, pink, black and golden lusters.
You may also like…
Lladró 990,00

€

Use coupon code: EMOTIONS to get 20% OFF

LLADRO HORSE ON PIROUETTE – LAMP
Sculptor: Juan Ignacio Aliena, Release year 2013
Size: 53 x 30 cm