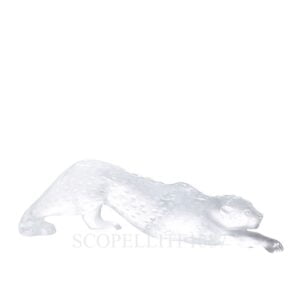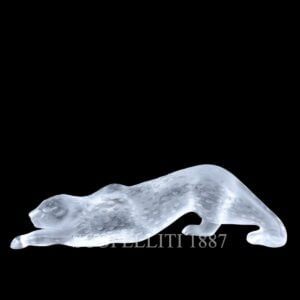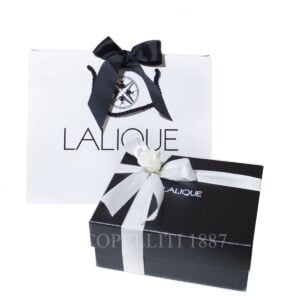 Lalique Zeila Panther Sculpture Large Clear
Use coupon code CRYSTALGIFT
Lalique Large Zeila Panther Figure in Clear Crystal. Gift box included.
Dimensions: H 4.33″ x L 14.37″ x W 2.95″ (H 11 cm x L 36,5 cm x W 7,5 cm)
Handcrafted in France
Available on back-order
Shipping time: approx. 2-4 months
view all "same day shipping" products
1.900,00€
Designed by Marie-Claude Lalique, the Zeila Panther embodies the strength and grace of a large attacking feline. Through its design, the Panther's powerful muscles are evident under its crystal fur and numerous spots.
Exceptional details and meticulous craftsmanship make this collectible a captivating object d'art.