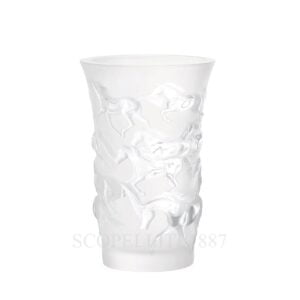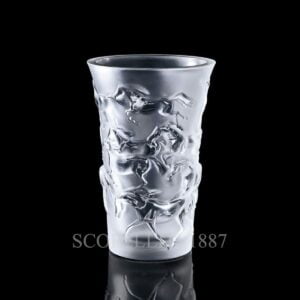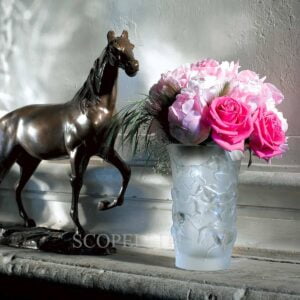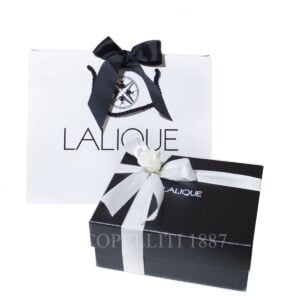 Lalique Mustang Vase clear
Use coupon code CRYSTALGIFT
A herd of wild horses gallops over this vase, their flowing manes reveal the true extent of their freedom.
Clear crystal
Dimensions: H 7.01″ x D 4.69″ (H 17,8 cm x D 11,9 cm)
Weight: 2.95 lbs (1,34 kg)
Handcrafted in France
Available on back-order
Shipping time: approx. 2-4 months
view all "same day shipping" products
760,00€
Featuring equestrian inspired detailing in a frosted effect, this vase has been crafted from the finest Lalique crystal. Each detailed step taken to create this fabulous vase was carried out by hand at the brand's Alsace work shop by leading artisans, from the initial gathering of the crystal to the final etching of the Lalique signature to prove authenticity & quality.