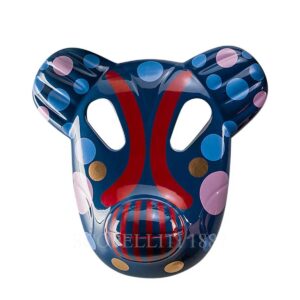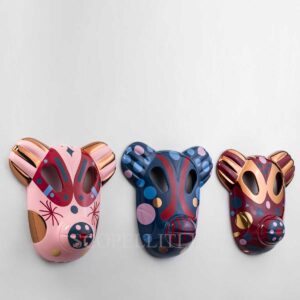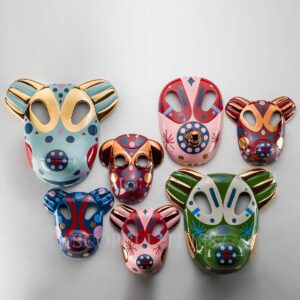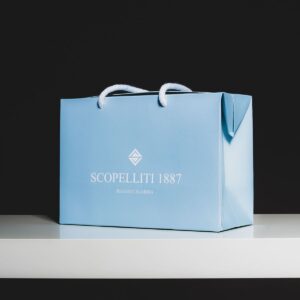 Bosa Maskhayon Bear Mask Peacock Blue Big Baile Collection
€ 1.230,98
15% OFF with the coupon code BOSA15
Bosa Maskhayon Bear Mask Peacock Blue Big Baile Collection in ceramic is designed in glossy coloured glaze with lustrous gold precious details.
Designed by famous artist and designer Jaime Hayon special for Bosa. Gift box included.
Size: L 57 x H 57 cm
Available on back-order
Note that delivery before Christmas is not guaranteed. Please, check only prompt delivery items.

Discover our current promotions - Ask Danka

+39 391.345.6441
The Baile Collection reinterprets some of the best-selling products signed by Jaime Hayon special for Bosa.
In a joyful masquerade ball, the products have fun dressing up with strong signs and bright tones: the gestures of the design and colour express the cheerful and imaginative imagery of the Spanish designer.