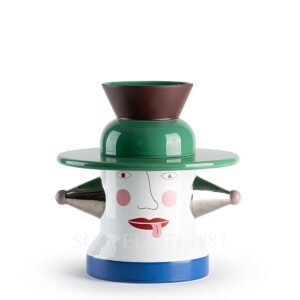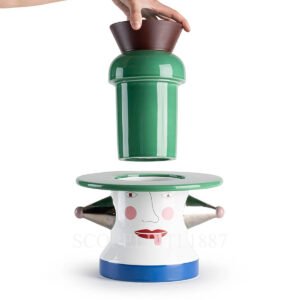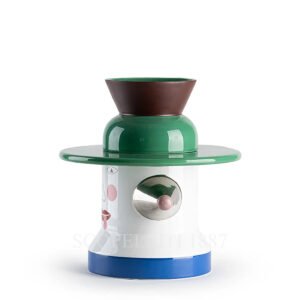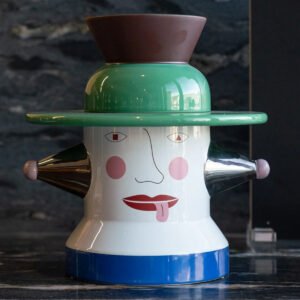 Bosa Geopablo Vase Theatre Hayon
Bosa Geopablo Vase Theatre Hayon in ceramic is designed in glossy white glaze with black, green and lustrous gold precious details.
Designed by famous artist and designer Jaime Hayon special for Bosa.
Size: L 30 x H 31 cm ( L 11.81″ x H 12.20″)
In stock
Shipping time: Same day shipping
694,00€
Designed by Jaime Hayon for Bosa, the 'Geopablo' vase is part of the 'Theatre Hayon' collection of vases and tea pots.
Handmade in Italy by skilled craftsman, this unique piece is adorned with Hayon's signature iconography. Please note that due to the handcrafted nature of this product, colours and finishes may vary.