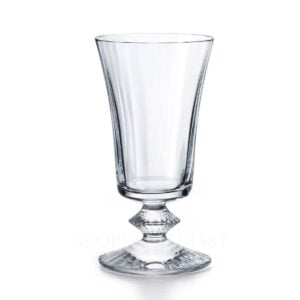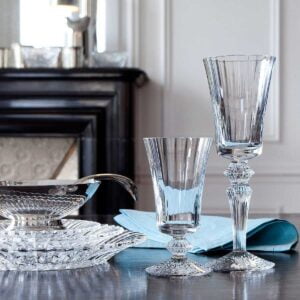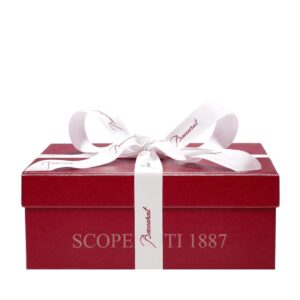 Baccarat Mille Nuits Short Crystal Water Glass
Use the coupon code: BaccaratGIFT
Baccarat crystal Mille Nuits short water glass with gift box.
Size: Height 17 cm – Capacity 34 cl
The Mille Nuits short Water Glass features barely-perceptible alternating crystal stripes that travel the length of the tall elegantly flared vessel.
Available on back-order
Shipping time: approx. 1-6 months
view all "same day shipping" products
195,00€
Baccarat's painstaking craftsmanship gently diffuses the light in nuanced ripples, evoking the sumptuous glittering and the magnificent twinkling of stars, and gives a sense of depth to the crystal, making every drinking experience a truly sensual journey both relaxing and visually compelling. The stripes are also visible on the foot of the glass, irradiating from the short stem. The iconic signature of the Mille Nuits set is the elegant diamond-cut centre, which sits just between the bowl and the foot.