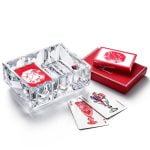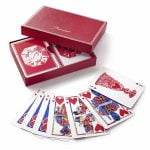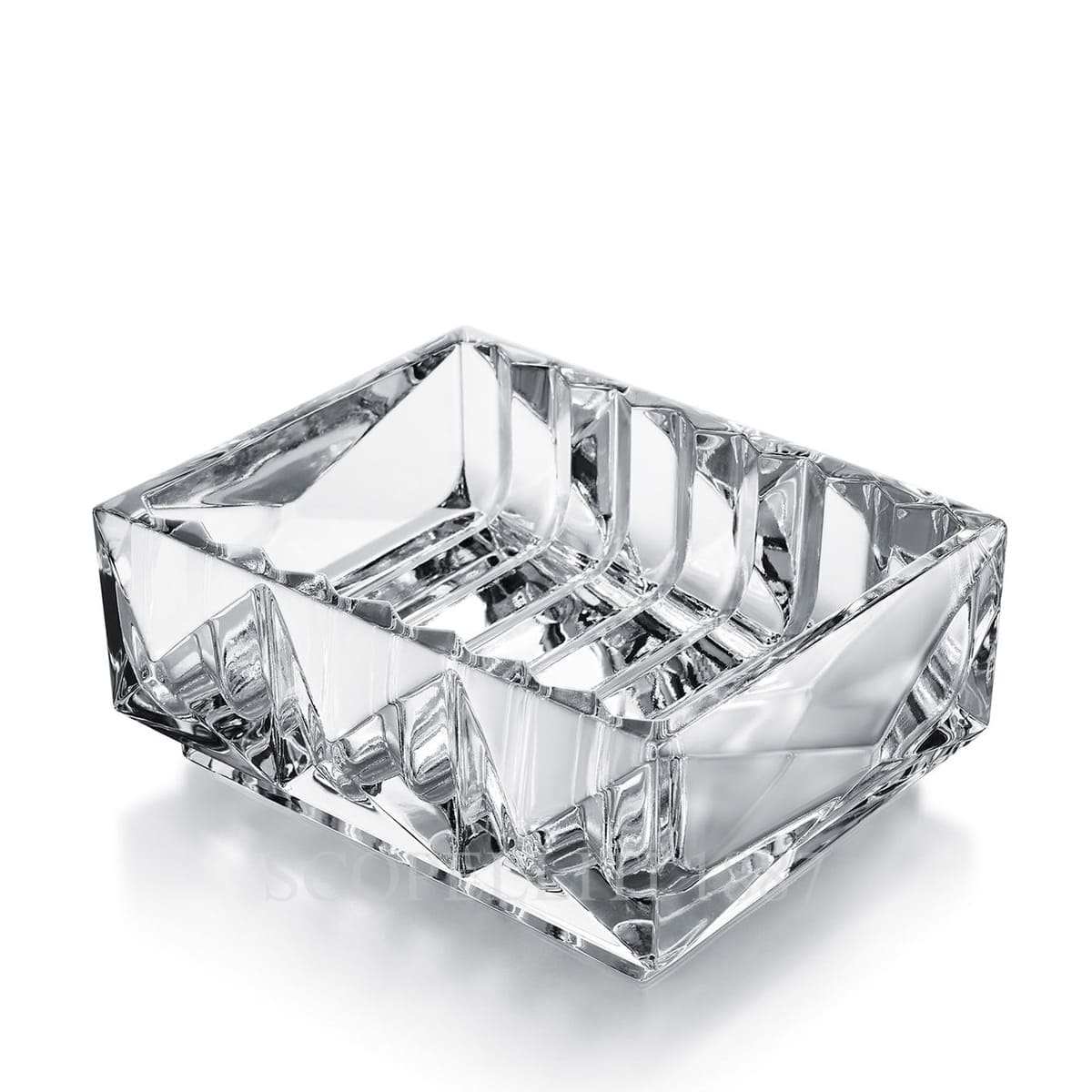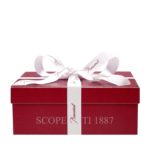 Baccarat Louxor Crystal Vide-poche and Poker Card Game
€ 385,00
Use coupon WORLDFREE to have free worldwide delivery!
Baccarat Louxor vide-poche in clear crystal and poker card game.
Gift box included.
Vide-poche size: H: 6 cm, L: 17 cm, W: 13,5 cm
Poker card game size: H: 2,2 cm, L: 13, cm, W: 9,5 cm
Available on back-order
approx. 1 - 4 weeks delivery time

Discover our current promotions - Ask Danka

+39 391.345.6441
This unique Baccarat design piece combined to the poker card game adds a touch of joyous magic to your home. Functional and accessible, it is the perfect gift for any occasion.
The Baccarat Crystal Catch All, designed by Thomas Bastide, references the Art Deco-era with its lavish diamond cut surface and vertical inside cuts which interact with the light and scatter reflections creating an incredible, almost psychedelic, optical effect that scintillates brilliantly and shimmers radiantly. The name Louxor is inspired by the famous Egyptian archaeological site and its architecture.