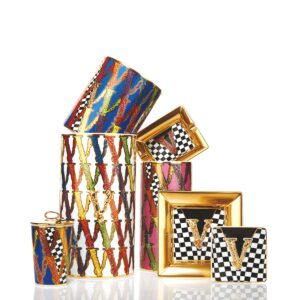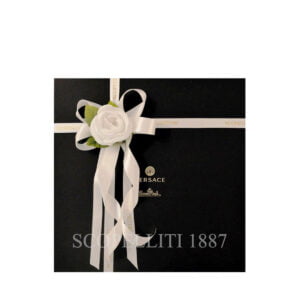 Versace Scented Candle Virtus
£ 218,72
Versace Scented Candle Virtus in finest porcelain is a table light with scented wax from a new Rosenthal Versace collection.
Richly decorated elements combined to the gold glory and multicoloured shades bring an elegant glamorous touch to your table setting. Gift box included.
Available on back-order
Note that delivery before Christmas is not guaranteed. Please, check only prompt delivery items.

Discover our current promotions - Ask Danka

+39 391.345.6441
The Virtus is a New Versace Home collection that perfectly reflects the glamorous luxurious design of the Versace Maison.
The golden letter "V" decorated in Barocco style reveals design accents made of acanthus leaves and is the main focus of this splendid decor. This iconic "V" was found for the first time on the cult bag of the same name from the era of Gianni Versace. Now this symbol has been masterfully implemented on the fine porcelain of Rosenthal Versace. The "V" depicted  on the limited edition vase has a raised golden relief. It gives these parts the unmistakably opulent Versace look and makes them particularly high-quality.
The Virtus Collection includes vases in various sizes, scented candle, bowls and an ashtray.