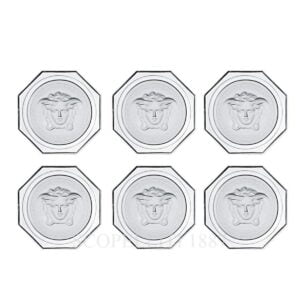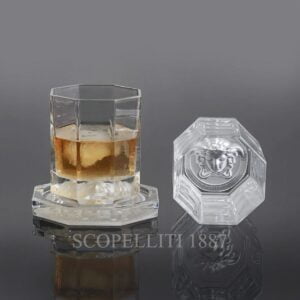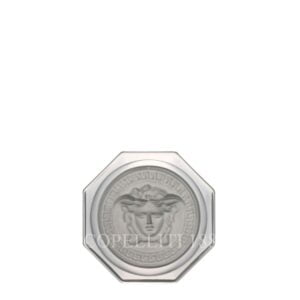 Versace Medusa Lumière Set of 6 Crystal Coasters by Rosenthal
534,00€
Use the coupon code: GIFTforYOU
Set of 6 Versace Medusa Lumière Crystal Coasters comes tastefully nested in a gift box.
The frosted crystal head of the mythical Medusa encased by a Greek key bestows elegance to the octagonal shaped coaster and gives highlighted accents to each cocktail reception and dining or Table-wine tasting events.
In stock
Same day shipping
Versace Medusa Lumière Set of 6 Crystal Coasters plays with elegance, sophistication, and simplicity. The brilliance and timeless look of this line's articles and the satin finish of the Medusa emblem add a touch of the style typical of Versace. High-quality crystal glasses in the "Rosenthal meets Versace" collection are subtly translucent, harmonizing with each other. Glasses with fine medusa heads and long stems add sophistication and sparkle to cocktail receptions and table settings. The reflecting light will invade your houses, guaranteeing an extra touch of class.
Greek mythology says Medusa was one of the three Gorgons with gold wings and snake hair. Medusa turned anyone who looked directly at them into stone.
The three sisters represented perversion in its three individual forms: intellectual, sexual, and moral. Medusa's snake hair locks were a punishment from Athena. As the luxurious logo for Versace, this Greek mythological figure caused people to fall in love with her and be unable to leave her alone. He hoped his Maison would have the same seductive effect on people. The collection now offers a new version featuring a sophisticated dark grey color fume, the unique Medusa Lumiere Haze glassware. The ultimate in elegance and mystery.