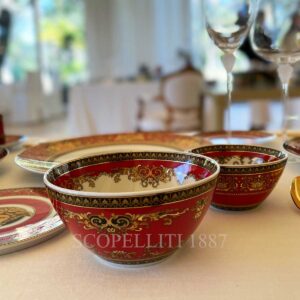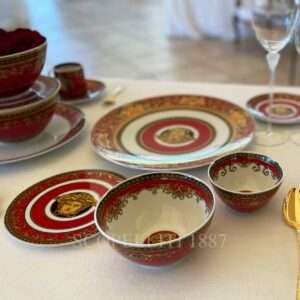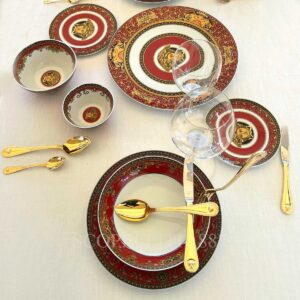 Versace Bowl 15 cm Medusa Red New
129,00€
Use the coupon code: GIFTforYOU
Versace Bowl 15 cm Medusa Red New in finest porcelain is a newest Rosenthal Versace creation perfect for your table.
Gift box included.
Available on back-order
approx. 1-2 months delivery time. If you need same day shipping, please check here.
Rosenthal meets Versace presents the timeless Medusa Red decoration in a new modern edition that marks the 30th anniversary of the collaboration between Versace and Rosenthal. Bright red, gold and black colors flow through this classic décor and highlight its main focus: a gold-toned Medusa head.
Surrounded by baroque filigree details, the iconic symbol adorns new plates and bowls of various sizes, a small teapot and cups, giving the line an elegant finish.
Size: