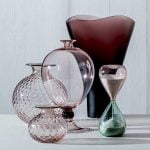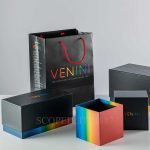 Venini Veronese Powder Pink Vase Small NEW Limited Edition
$ 2.270,61
5% OFF with the coupon code VENINI5
Venini Veronese Powder Pink Vase Small NEW in mouth-blown Murano glass is an absolute Venini Novelty of 2021. It is executed with the "soffiato" technique in new powder pink colour glass with a sphere in ox blood red that adorns the footed base. Gift box included.
Size: Ø 13,5 cm, H 22 cm (5,31″D – 8,66″H)
Limited edition only 100 artworks worldwide.
This splendid hand-crafted Venini Veronese vase  was designed in 1921 by Vittorio Zecchin, the artistic director of Venini from 1921 to 1925.
Available on back-order
approx. 1 - 4 weeks delivery time

Discover our current promotions - Ask Danka

+39 391.345.6441
The "Veronese" vases from Venini are a design by the artist Vittorio Zecchin from 1921. The artist, who was Venini's art director from 1921 to 1925, took his inspiration from a painting by Paolo Veronese, finished in 1580, which is today kept at the Accademia Galleries in Venice: "The Annunciation of the Virgin".  The glass work was so successful, that it became the firm's logo.