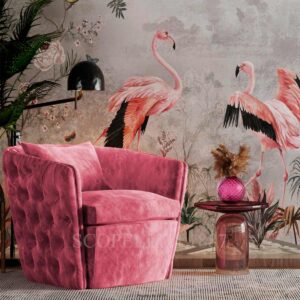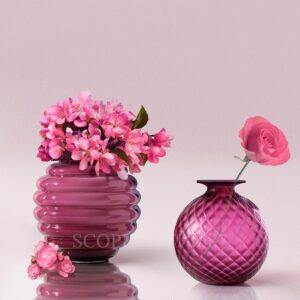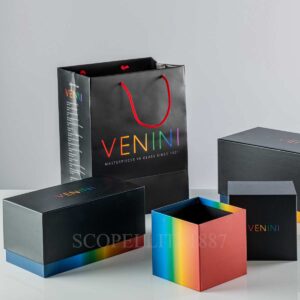 NEW Venini Monofiore Balloton Vase Small Pink Magenta Matte
Enjoy 15 % OFF on all VENINI vases!
Venini Monofiore Balloton Vase Small Magenta Pink NEW in mouth-blown Murano glass is an absolute Venini Novelty of 2023. It is executed with the "balloton" technique that features a graduated diamond-pattern in new magenta pink colour glass. Gift box included.
Size: Ø 14 cm, h 16,5 cm (5.51″D – 6.49″H)
New Collection 2023. 
Designed by Paolo Venini. Signed at base. Murano glass. Wipe clean with soft dry cloth. Made in Italy.
Available on back-order
Shipping time: up to 20 days
view all "same day shipping" products
Venini 2023's new Magenta color will only be produced until April 2023.
Blown handmade Murano glass, realized with the traditional tecnique called "Balloton", with a glass thread, applied when hot, on the upper part of the object.
Today, as 90 years ago, VENINI is a constantly developing laboratory, a place where passion for glass and fascination of the Furnace are able to enchant and thrill everyone and where ideas and intuitions, coming from international designers, come true.