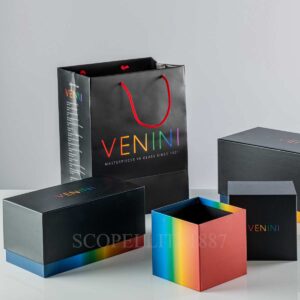 Venini Clessidre Hourglass 420.09 Rio Green/Powder Pink NEW
Venini Clessidre Hourglass 420.09 Rio Green/Powder Pink NEW in mouth-blown Murano glass is an absolute Venini Novelty of 2021. It is executed with the "incalmo" technique, one of the most complex crafting procedures. This Clessidra presents a combination of two hand-blown shapes in new powder pink and rio green colour.  Gift box included.
Size: Ø 15 cm, H 28 cm (6.29″D – 11″H)
Weight: 2,4 kg
New Collection 2021.
Designed by Paolo Venni in 2015. Signed at base. Murano glass. Wipe clean with soft dry cloth. Made in Italy.
Available on back-order
Note that delivery before Christmas is not guaranteed. Please, check only prompt delivery items.

Discover our current promotions - Ask Danka

+39 391.345.6441
Handmade with Murano glass, the 'Clessidre' consists of two parts blown separately and fused together with a Venetian glassblowing technique known as incalmo.
Incalmo is a very difficult technique which consists of melting together two blown forms to obtain a single, composite piece, usually with parts of different colours.