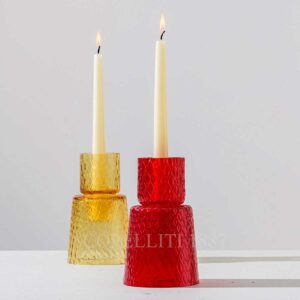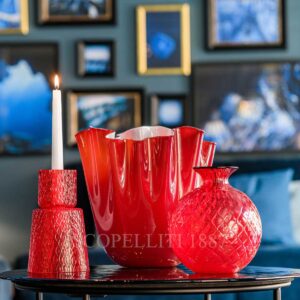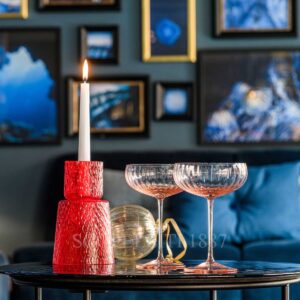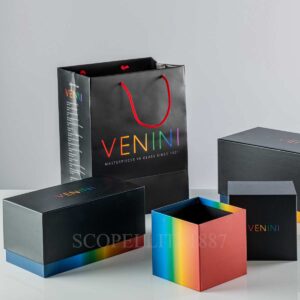 Venini Candleholder Campanile Red
Enjoy 15 % OFF on all VENINI vases!
Venini Candleholder Campanile Red in mouth-blown Murano glass is an absolute Venini Novelty of 2021 that features a graduated diamond-pattern. Gift box included.
Size: Ø cm 10 H 31 (3,93" – 12,20")
Weight: 0,55 kg
Candle provided.
New Collection 2021.
Designed by Venini in 2021. Signed at base. Murano glass. Wipe clean with soft dry cloth. Made in Italy.
Available on back-order
Shipping time: up to 20 days
view all "same day shipping" products
Candle holder, made by blown glass and refined by hand, it furnishes the house creating magical atmospheres.
Blown handmade Murano glass, realized with the traditional technique called "Balloton", the Venini master glassblowers give the glass an optical effect in cross relief.
Venini is one of the major realities concerning research in glass and it is considered a landmark in the world of art.