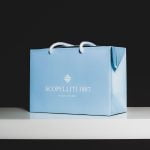 Tatiana Fabergé TM pearl necklace with pendant HP-11
$ 580,21
Tatiana Fabergé "Treasure Mountain" sterling silver gold plated pearl necklace with pendant. Gift box included.
Chain length 100 cm.
Available on backorder
approx. 1 - 2 weeks delivery time

Discover our current promotions - Ask Danka

+39 391.345.6441
The store is currently closed, Danka will answer your queries within the next 12 hours.