Tatiana Fabergé Romanov edition Necklace red Egg Locket 3RR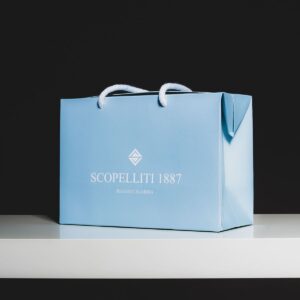 Tatiana Fabergé Romanov edition Necklace red Egg Locket 3RR
Use coupon: JEWELSFREE and have free worldwide delivery
Tatiana Fabergé Romanov Edition red Egg Locket sterling silver rose gold plated necklace. Gift box included.
Chain length 45 cm
In keeping with the fondness for surprise the locket conceals a hidden delight for those who receive it as a gift.
Available on back-order
approx. 1 - 2 weeks delivery time

Discover our current promotions - Ask Danka

+39 391.345.6441
The Romanov jewellery edition, made of sterling silver and coloured enamels, can conceal a hiding space for a special secret. The opening of the locket will reveal a space for a love note or a personalized message on parchment. The pendant opens and closes with an exquisite small sterling silver key attached to the necklace. A beautiful gift for a loved woman, full of mystery and meaning.