Tatiana Fabergé Peter Carl turquoise Egg Necklace PF003TBS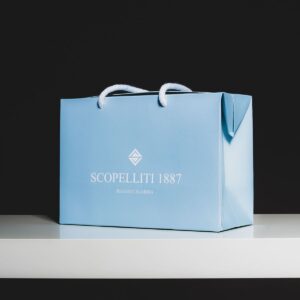 Tatiana Fabergé Peter Carl turquoise Egg Necklace PF003TBS
Use coupon: JEWELSFREE and have free worldwide delivery
Tatiana Fabergé "Peter Carl" egg shaped pendant featuring a sterling silver necklace. Gift box included.
Material: Sterling silver and fired enamel encrusted with natural zircons Egg pendant size: 22 mm read more...
The collection "Peter Carl Fabergè" reinterprets "The original designs" based on the rich and thrilling tradition of the brand and family. The iconic and historical themes, the creativity and craftsmanship of the master goldsmith Peter Carl Fabergé are present in each of the jewelled eggs crafted with the highest level of details and quality. Tantalizing coloured enamels blend with zircon richly encrusted designs in the hand made 925 gold or rhodium plated silver sterling. The weaving streams or geometric lines of sparkling zircons playfully intertwine with the sophisticated enamelled surfaces in royal blue and red, in deep purple, charcoal black, pearl white, turquoise blue and in emerald green. The fired enamel technique with its glossy and brilliant finish is a unique feature of the Fabergé Maison and its heritage favours still today the adorning of women of all ages and temperament around the world. This timeless design will be past down to future generations and inspire jewellery makers of today and in the future.
Available on back-order
approx. 1 - 4 weeks delivery time

Discover our current promotions - Ask Danka

+39 391.345.6441