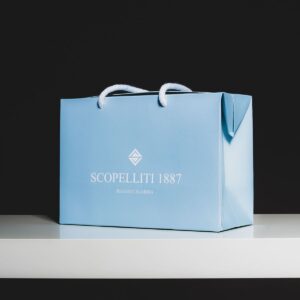 Tatiana Fabergé Emperor black Egg Necklace P63006-BS
Use coupon: JEWELSFREE and have free worldwide delivery
Tatiana Fabergé "Emperor collection" egg shaped pendant featuring a sterling silver necklace. Gift box included.
Material: Sterling silver and fired enamel encrusted with natural zircons
Egg pendant size: 22 mm
Black pendant with silver motifs embellished with luminous zircons; women who love fashion and elegance choose to wear this refinened jewel.
Available on back-order
approx. 1 - 2 weeks delivery time

Discover our current promotions - Ask Danka

+39 391.345.6441
The Emperor Collection is the perfect union between the classic of the ancient times and the charm of modern influences. The jewelled egg pendants, in perfect compliance with the Fabergé artistic tradition, are marked by stylish elements where the smallest details are taken care of.