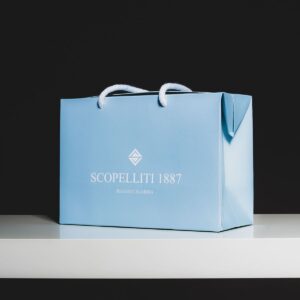 Sambonet Bamboo PVD Gold Cutlery Set 36 pcs
1.206,00€
Sambonet Bamboo Cutlery Set 36 pcs in PVD gold stainless steel. Gift box included.
The set consists of 6 table spoons, 6 table forks, 6 table knives, 6 dessert forks, 6 dessert knives, 6 tea spoons.
Available on back-order
approx. 1-2 months delivery time. If you need same day shipping, please check here.

Discover our current promotions - Ask Danka

+39 391.345.6441
Designed by Centro Stile Sambonet, Bamboo stands out for its original oval section that, in a modern and contemporary key, reminds one of the organic design of the 40s.
A high-quality collection that makes your table precious.
A 12mm-thick cutlery that combines functionality, elegance and solidity.
The service package is distinguished by a band dedicated to the finish.
Sambonet believe in style, in quality and in the beauty of our cutlery. Each Sambonet item, cutlery or hollow ware, is a unique project, built on history, research, development, and, just like a work of art, on originality.
Made with distinguished artisan care, quality of materials, latest generation production techniques and secrets passed down from the company's silversmith tradition, today the collections including knives, forks, spoons and many more cutlery items represent the perfect combination of Italian excellence, craftsmanship and good taste.
The PVD, which stands for Physical Vapour Deposition, is a special decoration process for stainless steel that gives fine tableware nuances that range from gold to charcoal and copper.
The treatment is achieved by the deposition of metallic particles using vaporisation in a vacuum chamber. The colouring is done through a particle sublimation process that 'welds' the particles on an atomic level to the substrate of the tableware using electricity. The various shadings are the result of different amounts of zirconium carbonitride used. The broad spectrum of colours obtained, in fact, is the result of a careful study of particle deposition technology, along with the endless experience in producing stainless steel that is in Sambonet's DNA.
The essential design of these models is enhanced to create striking tableware ideal for grand events or place settings full of personality, one that adds that extra touch of style to an elegant table.
You may also like…
Mood 2.500,00

€

Use the coupon code: CHRISTGIFT to get 10 % OFF

Christofle Mood 24-Piece Silver Plated Flatware Set with copper-coloured Egg Case – For Six People

This design egg from Christofle is like a surprise egg. In the chic, gleaming receptacle of copper-coloured stainless steel is a 24-piece cutlery set from Christofle. Christofle's "Mood" cutlery is silverplated and its pleasingly shaped handles feel very comfortable to hold. The coffee spoon is particularly eye-catching as it is extra refined with 18-carat pink gold.