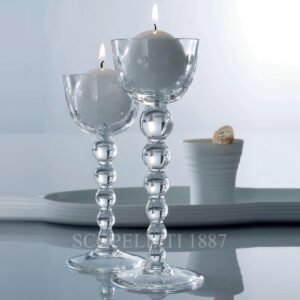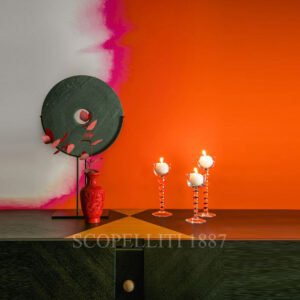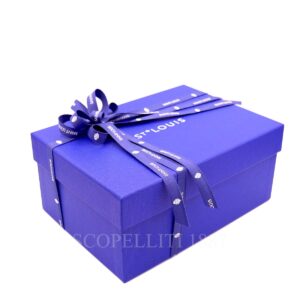 Saint Louis Bubbles small Candlestick
172,00€
Use the coupon code: CRYSTALGIFT
Saint Louis Bubbles small Candlestick.
A mischievous stack of crystal marbles on the stem and bubbles dotting the parison, are the hallmarks of this collection designed by Teleri Ann Jones. Mouthblown, hand-cut crystal glass. Delivery with candle. Hand-wash recommended. Gift box included.
Diameter: H16.2 cm
Available on back-order
approx. 2-6 months delivery time. If you need same day shipping, please check here.
The "Bubbles" candlesticks, which the English artist Teleri Ann Jones designed for Saint-Louis in 1992, are a truly glowing example of superior glass work: the masterpieces of clear crystal combine the tradition and quality mindset of France's oldest manufacturer with contemporary design.
The skilful "Bubbles" dot engraving is as eye-catching as the extra-long and intricately worked stem. The hand-cut glass beads, which seem to float one on top of the other in descending size, produce a unique and surprisingly pleasant grip.