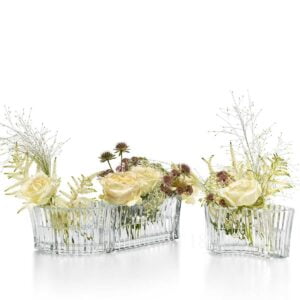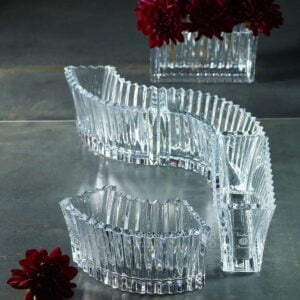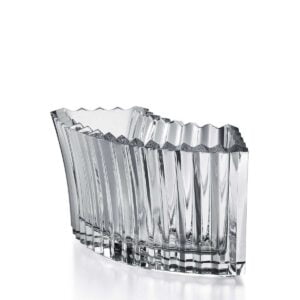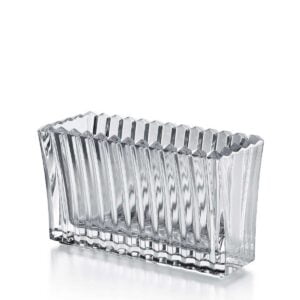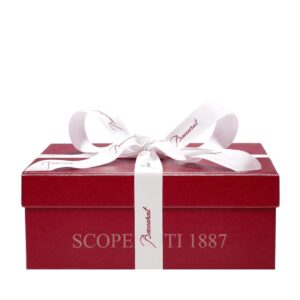 New Baccarat Mille Nuits Crystal Centerpiece Infinite Small
1.470,00€
Use the coupon code: BaccaratGIFT
New Baccarat Mille Nuits Crystal Centerpiece Infinite Small is an absolute novelty  to let your creativity run free and set up original tables.
The centerpiece consists of 3 vases: 1 straight model and 2 rounded models of Infinite vases.
Designer: MATHIAS
In stock
Same day shipping
The grooved circumference is a stunning framework that epitomizes Baccarat's fine craftsmanship. Moreover, the detailing etched into the underside of each plate yields a stunning optical effect. As the lines irradiate from the center, they highlight the prismatic possibilities of the Baccarat crystal. The dessert plate is part of a three-piece set that also includes a side plate and dinner plate (each produced in standard European dimensions). Perfect for entertaining, the dessert plates are a flawless way to finish a meal. Mille Nuits is a reference to the 1001 Tales of The Arabian Nights. Designed by Mathias for Baccarat, the collection also extends to stemware and lighting.
Infinite Vase Straight: Size: H 10 cm, W 13.5 cm, L 18.5 cm; Weight: 1.2 kg
Infinite Vase Rounded: Size: H 10 cm, W 7.5 cm, L 16.5 cm; Weight: 1.3 kg