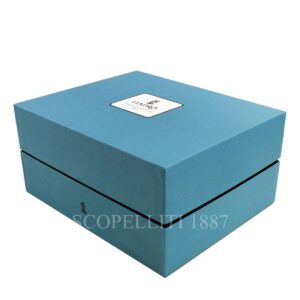 Lladró The Guest by Henn Kim Figurine Small Numbered Edition
€ 830,00
Use coupon LLADRO15 to have 15 % discount
Lladró The Guest by Henn Kim Figurine Small Numbered Edition in gloss porcelain. Gift box included.
Designer: Henn Kim
Sculptor: Raul Rubio
Size: Height 30 cm, Width 11 cm, Length 11 cm
The porcelain figurine of this charismatic character, created by the celebrated designer Jaime Hayon, now arrives in a version by the Korean illustrator Henn Kim, an artist who submerges us in a personal world of visual metaphors and poetry, in black and white.
Available on back-order
approx. 1 - 4 weeks delivery time

Discover our current promotions - Ask Danka

+39 391.345.6441
The Guest by Henn Kim is the latest addition to the iconic collection with which Lladró invites renowned creatives to give this unique, captivating character a distinctive personality. This small version of The Guest, made in porcelain, tells us stories in which we can find ourselves reflected. Little feelings, intense emotions, bittersweet moments after which we are reborn over and over again to continue living and being who we are … Few objects are able to speak so directly to the heart.
You may also like…
Lladró

€

300,00

Use coupon LLADRO15 to have 15 % discount

LLADRO DON QUIXOTE porcelain figurine with gift box.
Sculptor: Salvador Furió, Release year 1994.
Size: 30 x 10 cm

Don Quixote is a classic character in the world of literature and the book published in 1806 is widely considered to be the most influential work of literature written during the time period known as the Spanish Golden Age.
Lladro is based in Spain so it certainly makes sense the reproduction of Don Quixote figurines.
Indeed over the years a number of porcelain representations of this classic fictional character have been produced. read more...

This beautiful, vintage, gloss glazed Lladro figurine stands up proud over his body armour and books with his delicate sword blade touching the ground so as to mark his territory.
The details of the facial expression are unique topped by the soft hat.
A stunning centre piece which will enrich any Home.