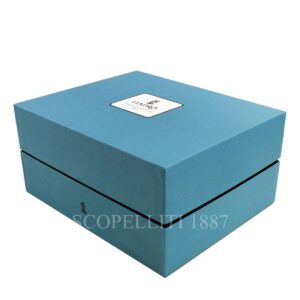 Lladró Sculpture Mammy Bear and Babies Limited Edition
860,00€
Use coupon code: EMOTIONS to get 20% OFF
Limited series unit: 500
Porcelain sculpture depicting a tender scene of nature, the protagonist of which is a sweet family of bears.
Size: 25 cm * 39 cm
Sculptor: Virginia Gonzalez
Available on back-order
approx. 1-2 weeks delivery time. If you need same day shipping, please check here.
Your porcelain figurine will be wrapped especially without any additional cost and you can also include a personalized gift note.
This creation, made in porcelain, features one of the most imposing inhabitants of the icy lands of the Arctic and is part of the Boldblue collection. Like the other creations in this series, it is made of matte porcelain decorated in a velvety Klein blue enhanced with touches of golden luster.
You may also like…
Lladró 930,00

€

Use coupon code: EMOTIONS to get 20% OFF

LLADRO HORSE ON PIROUETTE – Silver Lustre – with gift box.
Re-Deco Edition
Juan Ignacio Aliena, Release year 2013.
Size: 34 x 30 cm