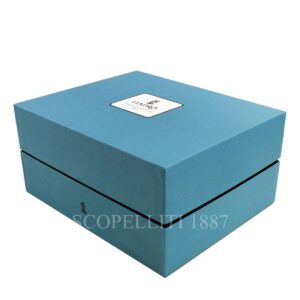 Lladró Protective Dragon Sculpture Limited Edition
12.500,00€
Use coupon code: EMOTIONS to get 20% OFF
Lladró Protective Dragon Sculpture Limited Edition is a high porcelain creation of the brand released in special edition that depicts a symbol of power and good fortune in Asian cultures, in a special version to commemorate Lladró's 70th anniversary.
Gift box included.
Limited Edition of 777 pieces.
Available on back-order
approx. 1-2 weeks delivery time. If you need same day shipping, please check here.
Your porcelain figurine will be wrapped especially without any additional cost and you can also include a personalized gift note.
A representation of its supreme power over all creatures in oriental mythology, Protective Dragon is a High Porcelain creation, in a limited edition of 777 units to commemorate Lladró's seven decades.
A symbol of strength, protection and good luck, this legendary being, existing in ancient oriental cultures, wards off evil spirits, protects the innocent and provides safety to all those who possess it.
Size:
Height: 62 cm
Width: 42 cm
Lenght: 36 cm
Sculptor: Francisco Polope
You may also like…
Lladró 340,00

€

Use coupon code: EMOTIONS to get 20% OFF

LLADRO DON QUIXOTE porcelain figurine with gift box.
Sculptor: Salvador Furió, Release year 1994.

Size: 30 x 10 cm