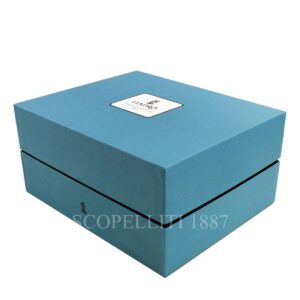 Lladró Minnie Mouse Figurine Pink
€ 430,00
Use coupon LLADRO15 to have 15 % discount
Lladró Minnie Mouse Figurine Pink in matte and glazed porcelain is decorated in pink with iridescent effects. Gift box included.
Designer: Eva Maria Cuerva
Size: Height 19 cm, Width 9 cm, Length 8 cm
Available on back-order
approx. 1 - 4 weeks delivery time

Discover our current promotions - Ask Danka

+39 391.345.6441
If there is one essential character in the history of animation and in the hearts of children all over the world, then that is Mickey Mouse. And always by the side of the world's most famous mouse is his inseparable companion, the adorable Minnie. They debuted together in 1928 in what is now considered Disney's first resounding success. The coquettish Minnie Mouse is the main character in this piece which now joins Lladró's Disney collection. The perfect gift. Made in Spain. Insurance included.
You may also like…
Lladró

€

470,00

Use coupon LLADRO15 to have 15 % discount

LLADRO GALLOP I figurine with gift box.
Sculptor: Alfredo Lorens, Release year 2003.
Size: 17 x 24 cm

This pure white matt porcelain sculpture of a stunning stallion in a mid-gallop is a beautiful classic sculpture which is guaranteed to look wonderful within your home.
The audacious and fiery horse with its flowing main and tail seems to be running towards the limitless horizon with its strained muscles cutting through the air.
Perfect for horse lovers and someone who appreciates beautiful figurines and is afraid of nothing in his quest to overcome all obstacles.