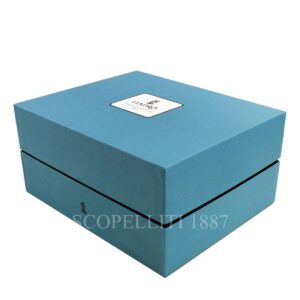 Lladró Macaw Bird Figurine Black Limited edition New
1.190,00€
Use coupon code: EMOTIONS to get 20% OFF
Limited edition 1000 pieces.
Lladró Porcelain creation combining the detailed, realist execution of the Macaw bird with a bold decorative treatment in black and gold.
Size: 45 cm * 22 cm * 20 cm
Sculptor: Joan Coderch
Exclusive breakage insurance included. FREE Worldwide Shipping
Available on back-order
approx. 1-2 weeks delivery time. If you need same day shipping, please check here.
Your porcelain figurine will be wrapped especially without any additional cost and you can also include a personalized gift note.
This elegant macaw, one of the most popular tropical birds, is one of the first creations in the Boldblack collection, characterized by its daring decoration. Two bold and elegant tones of black and gold are combined to give the piece a special attractiveness.
You may also like…
Lladró 930,00

€

Use coupon code: EMOTIONS to get 20% OFF

LLADRO HORSE ON PIROUETTE – Silver Lustre – with gift box.
Re-Deco Edition
Juan Ignacio Aliena, Release year 2013.
Size: 34 x 30 cm