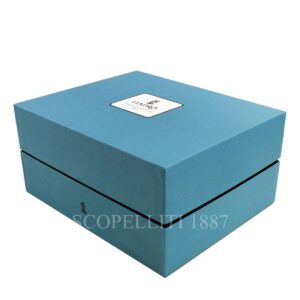 Lladró Lucky Hoptoad Figurine Limited Edition
€ 1.770,00
Limited Edition only 3000 Copies
Lladró Lucky Hoptoad Figurine Limited Edition in gloss porcelain and metallic lustre. Gift box included.
Sculptor: Francisco Polope
Size: Height 19 cm, Width 19 cm, Length 17 cm
Frog figurine surrounded by porcelain coins wearing one in his mouth with golden luster and blue and greenish enamels.
Available on back-order
approx. 1 - 4 weeks delivery time

Discover our current promotions - Ask Danka

+39 391.345.6441
An ancient Chinese legend tells that a young girl, daughter of the Dragon King, was transformed into frog and was lucky to be rescued by a man. As a gesture of gratitude, she spat out some coins and when her rescuerpicked them up, she regained her human form, they were married and lived happily ever after. Since then, the Chinese believe that a frog with money in its mouth brings fortune and wealth. A limited series piece made of porcelain and finished with enamels and golden lustre.
You may also like…
Lladró

€

900,00

Use coupon LLADRO15 to have 15 % discount

LLADRO HORSE ON PIROUETTE – LAMP
Sculptor: Juan Ignacio Aliena, Release year 2013
Size: 53 x 30 cm

This absolutely stunning, sleek and stylish matte porcelain Spanish purebred horse shows off its full length, its true strength and power while it performs in mid gallop. read more...


This beautiful animal with its distinctive anatomy, more rounded than the English purebred, is performing what in dressage is called a ""pirouette"", an extremely difficult exercise that consists in the horse leaping, and once reaching the maximum height, kicking in the air in less than two seconds.
The courbette saddle enriches the horse's back with a grès finish in contrast with the smooth texture of the horse's off white skin.
The finishing touch is given by the beautiful flowing mane.
Ideal gift for horse lovers.