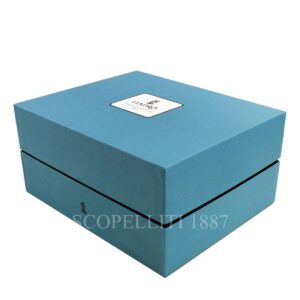 Lladró Life is Flower Sculpture Limited Edition
€ 4.800,00
Limited Edition only 100 Copies
Lladró Life is Flower Sculpture Limited Edition in gloss porcelain. Gift box included.
Designer: Yasumichi Morita
Sculptor: Francisco Cuesta
Size: Height 18 cm, Width 32 cm, Length 25 cm
This creation in porcelain is an artistic exercise conceived by the Japanese designer Yasumichi Morita for Lladró that speaks to us of the beauty of life and of the importance of dreams.
Available on back-order
approx. 1 - 4 weeks delivery time

Discover our current promotions - Ask Danka

+39 391.345.6441
Hopes and dreams that blossom with the same beauty as flowers, which bloom in the most unexpected places. An homage to the joy of life,whose first version was in a range of blues and which is now represented with 268 black, white and grey flowers. All made by hand, petal by petal, with the same delicacy and attention with which all great dreams are drawn. This creation is a limited edition of 200 unites. Morita is a renowned interior designer behind many major award-winning projects in cities like Tokyo, London and New York. His conception of the spaces and objects he creates is based on an aesthetic that combines minimalism with sumptuous, elegant materials.
You may also like…
Lladró

€

470,00

Use coupon LLADRO15 to have 15 % discount

LLADRO GALLOP I figurine with gift box.
Sculptor: Alfredo Lorens, Release year 2003.
Size: 17 x 24 cm

This pure white matt porcelain sculpture of a stunning stallion in a mid-gallop is a beautiful classic sculpture which is guaranteed to look wonderful within your home.
The audacious and fiery horse with its flowing main and tail seems to be running towards the limitless horizon with its strained muscles cutting through the air.
Perfect for horse lovers and someone who appreciates beautiful figurines and is afraid of nothing in his quest to overcome all obstacles.