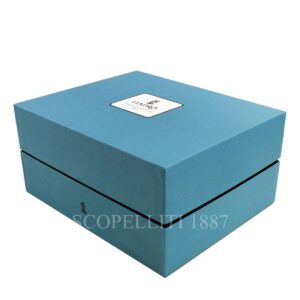 Lladrò Kiss under the mistletoe Children Figurine
€ 1.490,00
Use coupon LLADRO15 to have 15 % discount
LLADRO Kiss under the mistletoe Children Figurine
Size: 35 x 34 x 20 cm
Exclusive breakage insurance included.
FREE Worldwide Shipping
In stock
Same day shipping

Discover our current promotions - Ask Danka

+39 391.345.6441
Your porcelain figurine will be wrapped especially without any additional cost and you can also include a personalized gift note.
Each piece of Lladro porcelain is a piece of satisfyingly beautiful art that imitates life. Lladro figurines are inspired by and inspire faith, love, beauty and purity. Lladro figures and art pieces are highly collectible and are sought out by the most particular and discriminating collectors
Insurance included: Yes
You may also like…
Lladró

€

470,00

Use coupon LLADRO15 to have 15 % discount

LLADRO GALLOP I figurine with gift box.
Sculptor: Alfredo Lorens, Release year 2003.
Size: 17 x 24 cm

This pure white matt porcelain sculpture of a stunning stallion in a mid-gallop is a beautiful classic sculpture which is guaranteed to look wonderful within your home.
The audacious and fiery horse with its flowing main and tail seems to be running towards the limitless horizon with its strained muscles cutting through the air.
Perfect for horse lovers and someone who appreciates beautiful figurines and is afraid of nothing in his quest to overcome all obstacles.