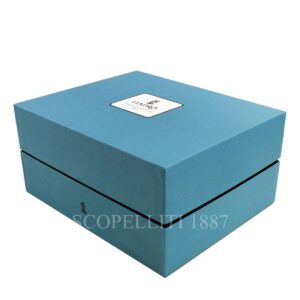 Lladró Forest Hare Figurine Limited edition New
1.590,00€
Use coupon code: EMOTIONS to get 20% OFF
Limited series unit: 2000
Porcelain sculpture depicting a hare, inspired by the plant motifs of the designer William Morris, one of the greatest masters of decorative arts of all time.
Size: 32 cm * 19 cm
Sculptor: Francisco Polope
Available on back-order
approx. 1-2 weeks delivery time. If you need same day shipping, please check here.
Your porcelain figurine will be wrapped especially without any additional cost and you can also include a personalized gift note.
This porcelain sculpture depicts a finely decorated hare in a style inspired by the famous prints with bucolic motifs that William Morris, a key figure in the renewal of the decorative arts, included in his works. The work is finished in matte black porcelain and decorated with Morris's characteristic plant shapes, with green and metallic tone finishes. William Morris was a multifaceted British artist, an innovator of design and the decorative arts. A leading figure in the Arts and Crafts movement, born in Great Britain at the end of the 19th century, Morris was involved in the recovery and improvement of artisanal production techniques as opposed to the nascent mass production.
You may also like…
Lladró 340,00

€

Use coupon code: EMOTIONS to get 20% OFF

LLADRO DON QUIXOTE porcelain figurine with gift box.
Sculptor: Salvador Furió, Release year 1994.

Size: 30 x 10 cm