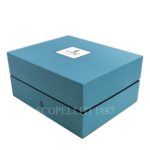 Lladró Follow Your Star Girl Figurine Limited Edition
Lladró Follow Your Star Girl Figurine Limited Edition in matte and gloss porcelain. Gift box included.
Designer: Virginia González
Size: Height 33 cm, Width 10 cm, Length 10 cm
The 2020 Lladró annual piece is a tribute to children's ability to dream, to that drive to always take our imagination a little bit further that makes us human. An evocative and charming creation that will fit in to perfection in your collection.
In stock
Same day shipping

Discover our current promotions - Ask Danka

+39 391.345.6441
This series, limited to the year of release, is made in matte porcelain and decorated in soft pastel tones. A piece created especially for collectors, it is also perfect for decorating a child's or young person's bedroom. Handcrafted in the Lladró workshops in Spain.
You may also like…
Lladró

LLADRO GALLOP I figurine with gift box.
Sculptor: Alfredo Lorens, Release year 2003.
Size: 17 x 24 cm

This pure white matt porcelain sculpture of a stunning stallion in a mid-gallop is a beautiful classic sculpture which is guaranteed to look wonderful within your home.
The audacious and fiery horse with its flowing main and tail seems to be running towards the limitless horizon with its strained muscles cutting through the air.
Perfect for horse lovers and someone who appreciates beautiful figurines and is afraid of nothing in his quest to overcome all obstacles.