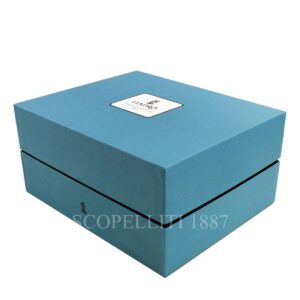 Lladró Elsa Figurine
€ 550,00
Use coupon LLADRO15 to have 15 % discount
Lladró Elsa Figurine in gloss and glazed porcelain. Gift box included.
Designer: Eva Maria Cuerva
Size: Height 29 cm, Width 11 cm, Length 13 cm
Available on back-order
approx. 1 - 4 weeks delivery time

Discover our current promotions - Ask Danka

+39 391.345.6441
A porcelain figurine faithfully reproducing one of the main stars of Disney's hugely successful movie Frozen. The heroine of this poplar animation film is sure to delight its legions of fans all over the world. Made in glazed porcelain and decorated with the character's signature colors, the figure reproduces Elsa in a characteristic pose. The launch of the piece coincides with the worldwide release of Frozen II, a major event for the countless followers of the saga. A perfect gift for collectors of animation and fantasy characters. Handcrafted in the Lladró workshops in Spain. Insurance included.
You may also like…
Lladró

€

900,00

Use coupon LLADRO15 to have 15 % discount

LLADRO HORSE ON PIROUETTE – LAMP
Sculptor: Juan Ignacio Aliena, Release year 2013
Size: 53 x 30 cm

This absolutely stunning, sleek and stylish matte porcelain Spanish purebred horse shows off its full length, its true strength and power while it performs in mid gallop. read more...


This beautiful animal with its distinctive anatomy, more rounded than the English purebred, is performing what in dressage is called a ""pirouette"", an extremely difficult exercise that consists in the horse leaping, and once reaching the maximum height, kicking in the air in less than two seconds.
The courbette saddle enriches the horse's back with a grès finish in contrast with the smooth texture of the horse's off white skin.
The finishing touch is given by the beautiful flowing mane.
Ideal gift for horse lovers.