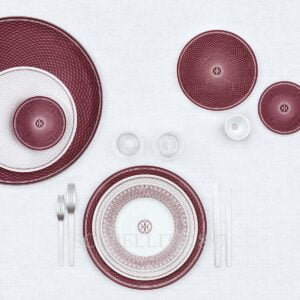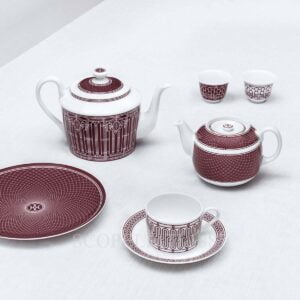 Hermes H Déco Red Soup Plate
Hermes H Déco Red Soup Plate, Limoges porcelain.
Size: Ø 22 cm (8.7″ D)
It is not possible to order this item at this time.
view all "same day shipping" products
Out of stock
Tableware which evokes the wrought iron friezes inside the original Hermès flagship store in Paris at 24 Faubourg Saint-Honoré. Each individual piece reproduces with powerful scarlet red the bold and striking iron work present throughout the store but in particular in the grills that enclose the majestic lift, the entrance doorway, the handrails and bannisters. Limoges porcelain. Dishwasher safe. If you have any questions we would be happy to be at your service.