You cannot add "Hermes Mug H Déco Red n°2" to the basket because the product is out of stock.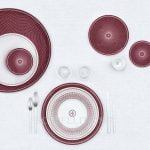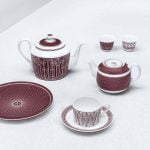 Hermes H Déco Red Presentation Plate
€ 122,00
Hermes H Déco Red Presentation Plate, Limoges porcelain.
Size: Ø 31.5 cm (12.40″ D)
Out of stock
This collection clearly expresses that the key to success is strategically based on the cult of quality and beauty without bending to fashion trends of the moment and the choice of the warm colour red is rich in meaning. Red is the colour of Cupid and the Devil, the colour of Love and Hate a true enhancer of your guests senses.
Tableware which evokes the wrought iron friezes inside the original Hermès flagship store in Paris at 24 Faubourg Saint-Honoré.
Limoges porcelain. Dishwasher safe.
If you have any questions we would be happy to be at your service.