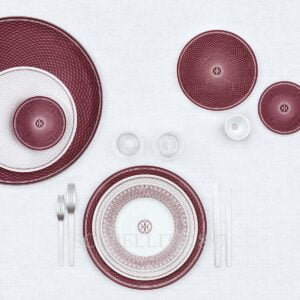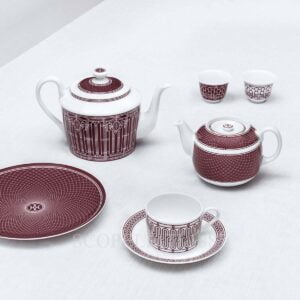 Hermes H Déco Red Dessert Plate n°1
Hermes H Déco Red Dessert Plate n°1, Limoges porcelain.
Size: Ø 22.5 cm (8.86″ D)
It is not possible to order this item at this time.
view all "same day shipping" products
Out of stock
The designs on H Déco Rouge create red and white spirals that gradually enclose the double entwined H initials at the core of each porcelain table piece.
Tableware which evokes the wrought iron friezes inside the original Hermès flagship store in Paris at 24 Faubourg Saint-Honoré.
Limoges porcelain. Dishwasher safe.
If you have any questions we would be happy to be at your service.